What's Going on at the Cameo Shooting and Education Complex
This page is updated frequently in order to keep you in touch with all the goings-on at CSEC. It's definitely worthwhile checking back every couple of days, as there is a lot happening at CSEC and things are changing quickly. For a quick summary of the major events coming up this year, see the new Events Page
Upcoming Events for 2022
January 14, 2022: You really have to see the Events Page, 2022 is scheduled to host Regional and National-level events in all the major competitive shooting disciplines, including IDPA, USPSA, PRS and NRL.
---
Defenders USA is Offering Courses at CSEC in 2022
January 19, 2022: Defenders USA is offering the following pistol and rifle courses at CSEC in 2022:
---
2022 Femme Fatale Ladies IDPA Championship at Cameo
January 16, 2022:  The Action Pistol Group of Grand Junction, Colorado is proud to present the second Femme Fatale Ladies IDPA Championship at the Cameo Shooting and Education Complex (CSEC). This will be a 12 stage, Tier 2 match with a round count of 185. Supported divisions include SSP, ESP, CCP, CDP, REV, CO, and PCC. All classifications recognized. Lunch is included. Ammunition is available for pre-purchase from CSEC! Limited supply, first come, first served. Call 970-464-1339 to purchase. SOs and staff will shoot the match on Friday April 1st,. The majority of competitors will shoot on Saturday April 2nd. There will be an awards ceremony after the match at Picnic Shelter #2.
For more information, go to: https://actionpistolgroup.com/2022-femme-fatale-ladies-idpa-championship/
---
Two USPSA Nationals to be held at CSEC in 2022
January 16, 2022: For the first time, two USPSA Nationals will be held at Cameo:
---
The IDPA Nationals will be back at CSEC in 2022
January 16, 2022: The IDPA Nationals will be coming back to CSEC in 2022.
---
Two Major Regional Matches to be held at CSEC in 2022
January 16, 2022: The Bighorn and the RMR will be held again at CSEC in 2022.
---
2022 Ammo Availability for Major Matches
January 19, 2022: Cameo has ammo available for purchase over the phone for those of you who either are struggling to find ammo or who wish to simply  take advantage of the convenience of having it waiting for your arrival at the match. Shooters registered for these matches can pre-purchase rounds for the match, based on the round count for the match as listed in Practiscore (plus overhead for misses, chrono, etc.).
Ammo is available for the following matches:
Ammunition will not be available for pre-order until the shooter is registered, and Practiscore has listed the round count.
The match is not providing this ammo, is not responsible for performance of this ammo and does not make any guarantees for performance at chrono. The ammunition is big name factory brand ammunition just like you would buy at a major retailer.

If you wish to purchase ammo, call the range office at: (970) 464-1339 and tell them you need ammo for one of the above-listed matches. Those taking the Leatham/Seeklander classes need to mention that as well for additional ammo allowance.
---
The Winter 2021 CSEC Newsletter is Available
January 14, 2022: The Fall 2021 CSEC Newsletter is available for download here. Be sure to sign up to automatically receive your copy via email.
---
The LRP Shooting Shelter
January 14, 2022: The LRP Shooting Shelter is complete, with the final touches applied just before the holidays. It provides protection from the elements for 8 massive shooting benches, has a 6.5kW generator, lights and a heated 128 sq. ft. office. For info and more pictures, check out  the LRP Page.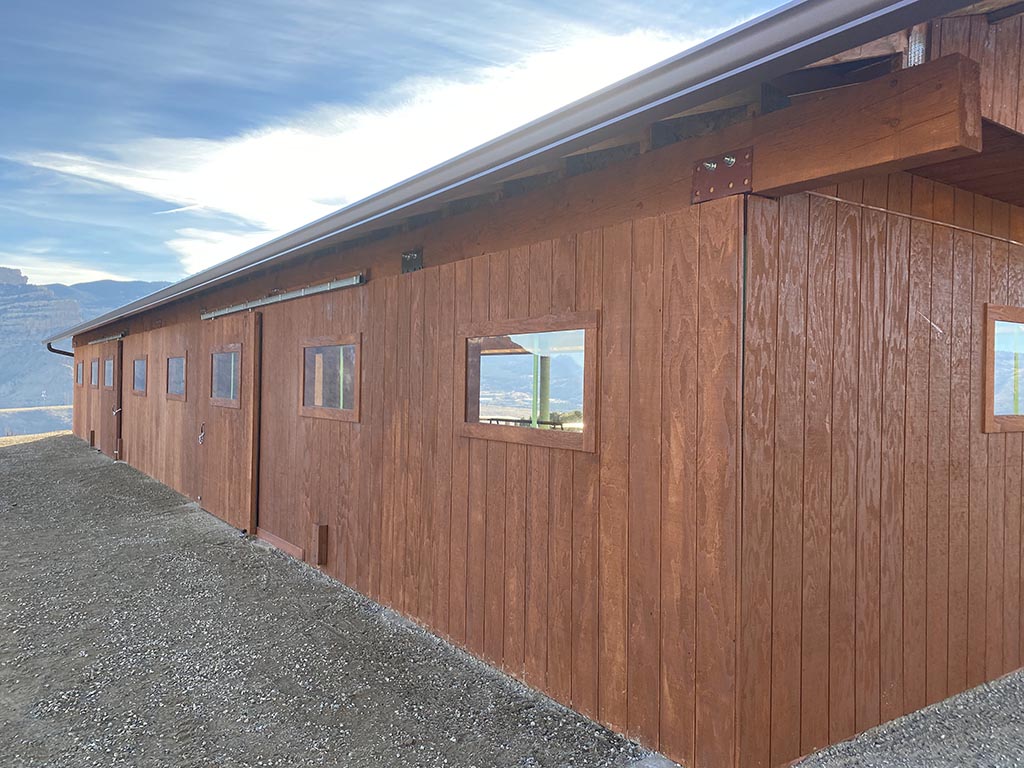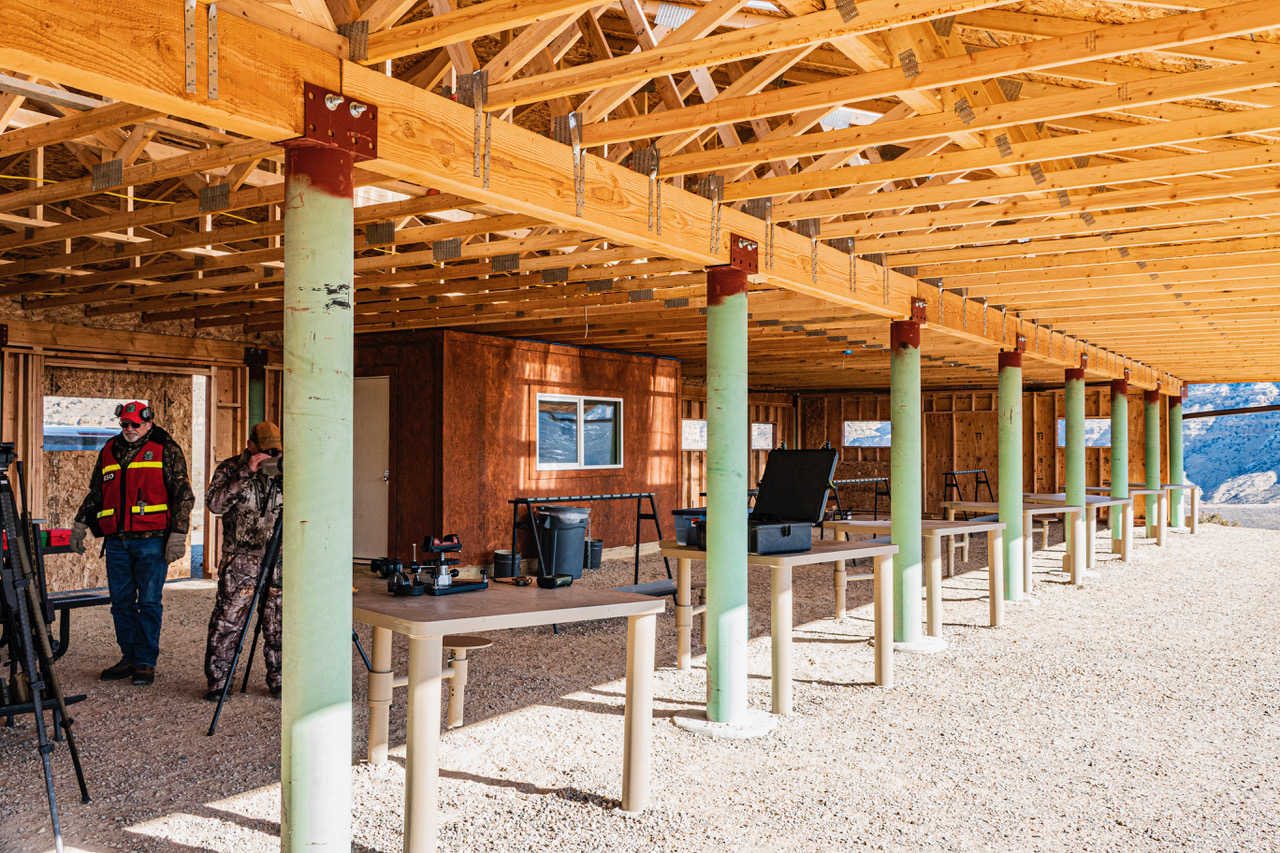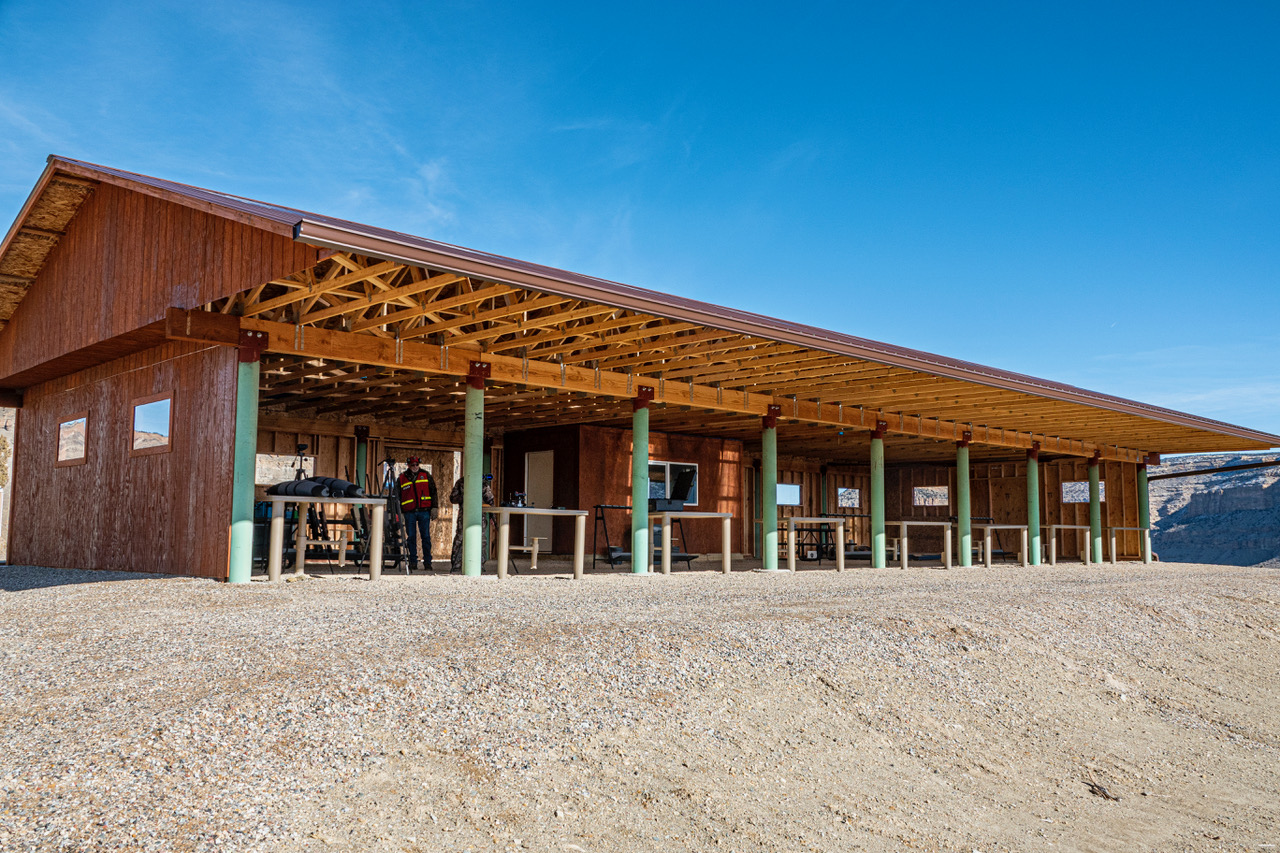 ---
Bighorns
November 21, 2021: Cameo's resident herd of bighorn sheep are quite impressive. These pictures were taken this past week by CSEC staff member Makenzie Neil.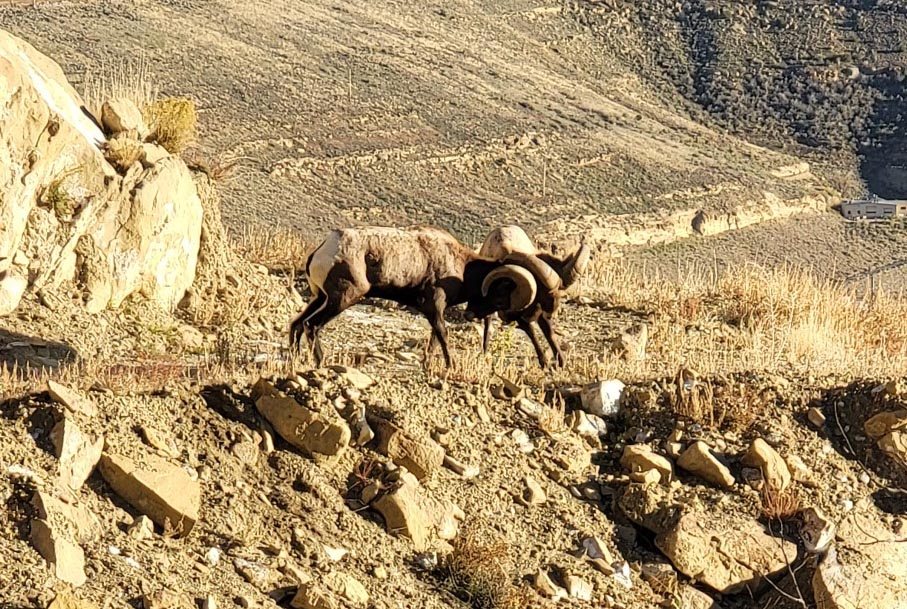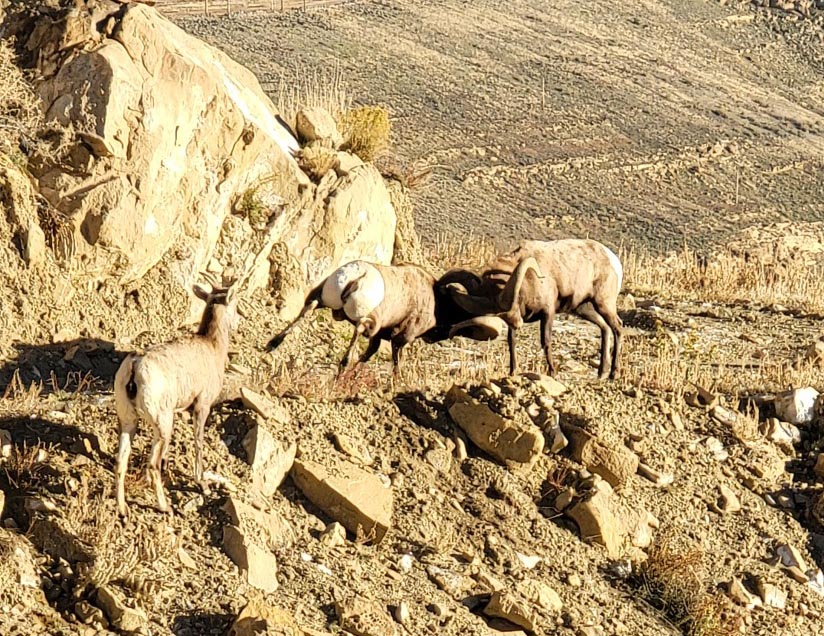 ---
A World Record – Just Maybe?
November 5, 2021: On August 14, CSEC LRP Range Officer Brian Young may have set a world record for a first round cold-bore hit at 2,003 yards with a .30-06. The rifle, a 1951 Winchester Model 70, was equipped with a Vortex 5-20 x 50 Razor HD Gen 1 scope mounted in Vortex rings on a 20 MOA Talley Picatinny rail.. The round was handloaded with a Nosler RDF 210-grain bullet which yielded a muzzle velocity of 2628 fps.
Brian, who works the LRP at CSEC on just about every public day, had been working up the handload for several months. On August 14, Brian finally decided the weather conditions (wind, temperature, barometric pressure and humidity) were just right for his first 2,003-yard attempt. Witnessed by RSO Mike Smith, Brian's first (and only) shot of the day impacted the target at about 12 inches immediately to the left of dead center.
Brian is serious about cold-bore hits, not believing in walking rounds into the target. Some of his previous accomplishments are 3 for 3 cold-bore hits on our 1210 -yard, 12″x12″ target (sub 1 MOA), and a first round cold-bore hit at 1500-yards (which I personally witnessed).
If anybody out there knows what the current .30-06 cold-bore, first round hit record is, please contact us at webmaster@cameosec.org so we can confirm any possible record.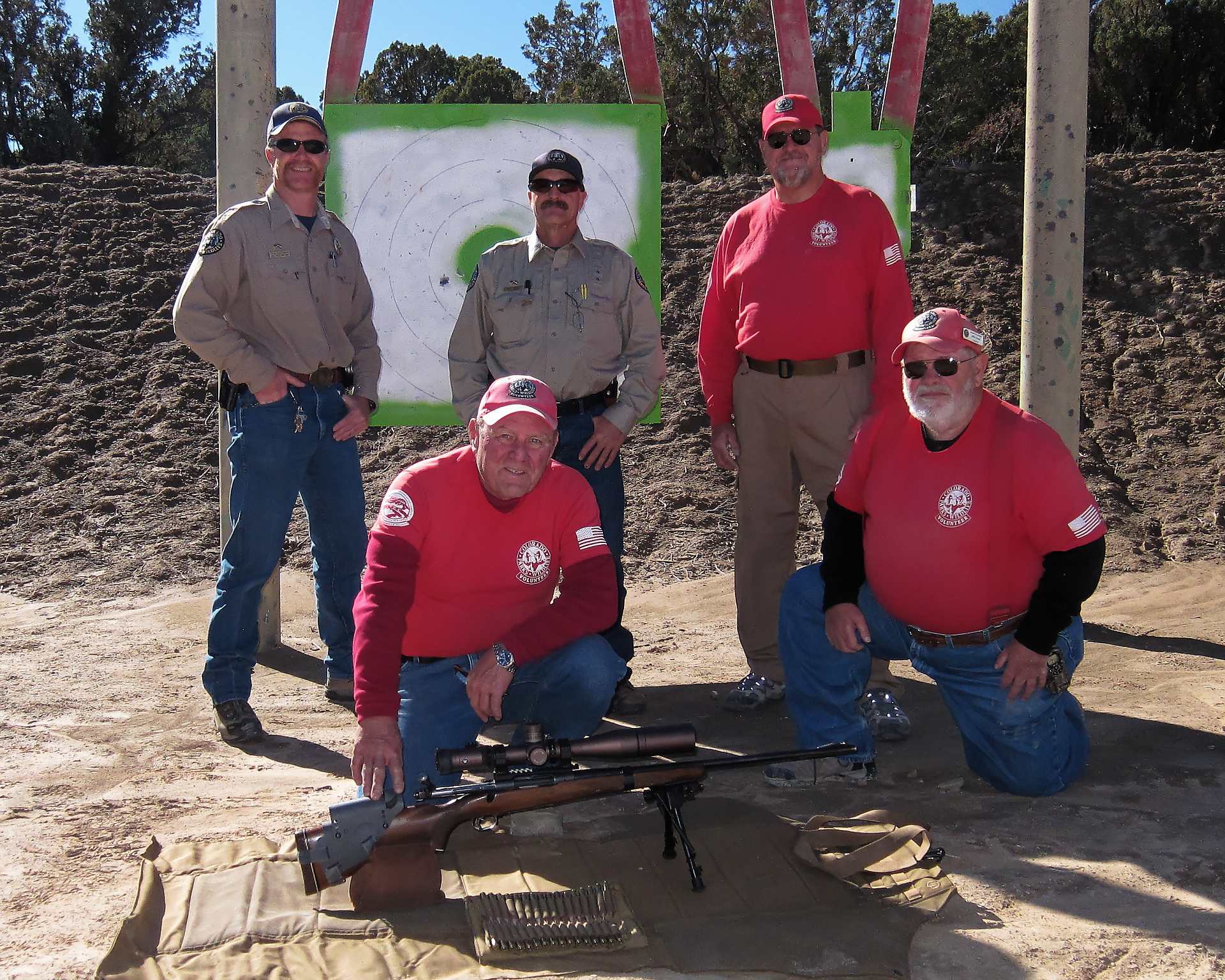 ---
Winter Hours In Effect
October 15, 2021: CSEC is now observing Winter Hours of Operation:
---
The Fall 2021 CSEC Newsletter is Available
October 5, 2021: The Fall 2021 CSEC Newsletter is available for download here. Be sure to sign up to automatically receive your copy via email.
---
Take a Look at the Future Plans for CSEC
September 16, 2021:  Check out the Future Developments page.
---
Check Out Our Updated Sporting Clays and 3D Archery Loop Pages
September 3, 2021: The Sporting Clays and 3D Archery Loop pages have been updated with maps and other info. Check them out!
---
Carry-Out Ammunition is Available at CSEC for a Limited Time
August 30, 2021: *For a limited time only!* Cameo has carry out ammo available calibers are .45, .380, and .38 special. 1 case per caliber per person per day. Call for information and availability 970-464-1339.
---
We are Now Offering a Chronograph Service
November 28, 2020: Have a load for your rifle or pistol for which you want to know its actual velocity through your gun? CSEC is now offering a chronograph service. See the Chronograph Service page for more details.
---
It is Now Possible to Schedule Use of the Long Range Precision Course on a Non-Public Day
July 17,2020: Users wishing to use the LRP on days other than the scheduled public days may now do so. Scheduling must be done a week in advance to provide time to schedule a Range Safety Officer. The fee is $120 or $10 per shooter whichever is greater. Payment of at least $120 due upon scheduling . Scheduling is subject to availability of range and Range Safety Officers.  Call the Range Office at (970) 464-1339 to schedule.
---
LRP Master Challenge
May 5, 2020: Do you seek the ultimate long-rage and extreme long-range challenge? Come try the LRP Master Challenge. In this contest you will be required to get a hit on each and every target on the LRP range. 27 targets range from 100 to 2,003 yards. And that last target is an 18″x24″ IPSC torso. For more details, check out the LRP Master Challenge page.
---
Long Ranger Club
May 2, 2020: To celebrate the long-range and extreme long-range achievements of our shooters we have instituted the Long Ranger Club. Shooters achieving hits on select targets that are witnessed by a CSEC RSO or CSEC staff will be awarded a certificate as follows:
Gold – 2,000 yards
Silver – 1,760 yards (one mile)
Bronze – 1,000 yards
In addition, their achievement will be recorded and listed on the Long Ranger Club page for bragging rights.
---
 Fired brass available for sale at CSEC office
March 30, 2020: CSEC has fired range brass in 10 pound bags available at the range office. The brass is available in a number of pistol and rifle calibers. See the Range Office page for details.