What's Going on at the Cameo Shooting and Education Complex
This page is updated frequently in order to keep you in touch with all the goings-on at CSEC. It's definitely worthwhile checking back every couple of days, as there is a lot happening at CSEC and things are changing quickly. For a quick summary of the major events coming up this year, see the new Events Page
---
Hunter Sight-In Days
September 27, 2021: Hunter Sight-In Days are coming up. Click on the image below for a downloadable PDF copy.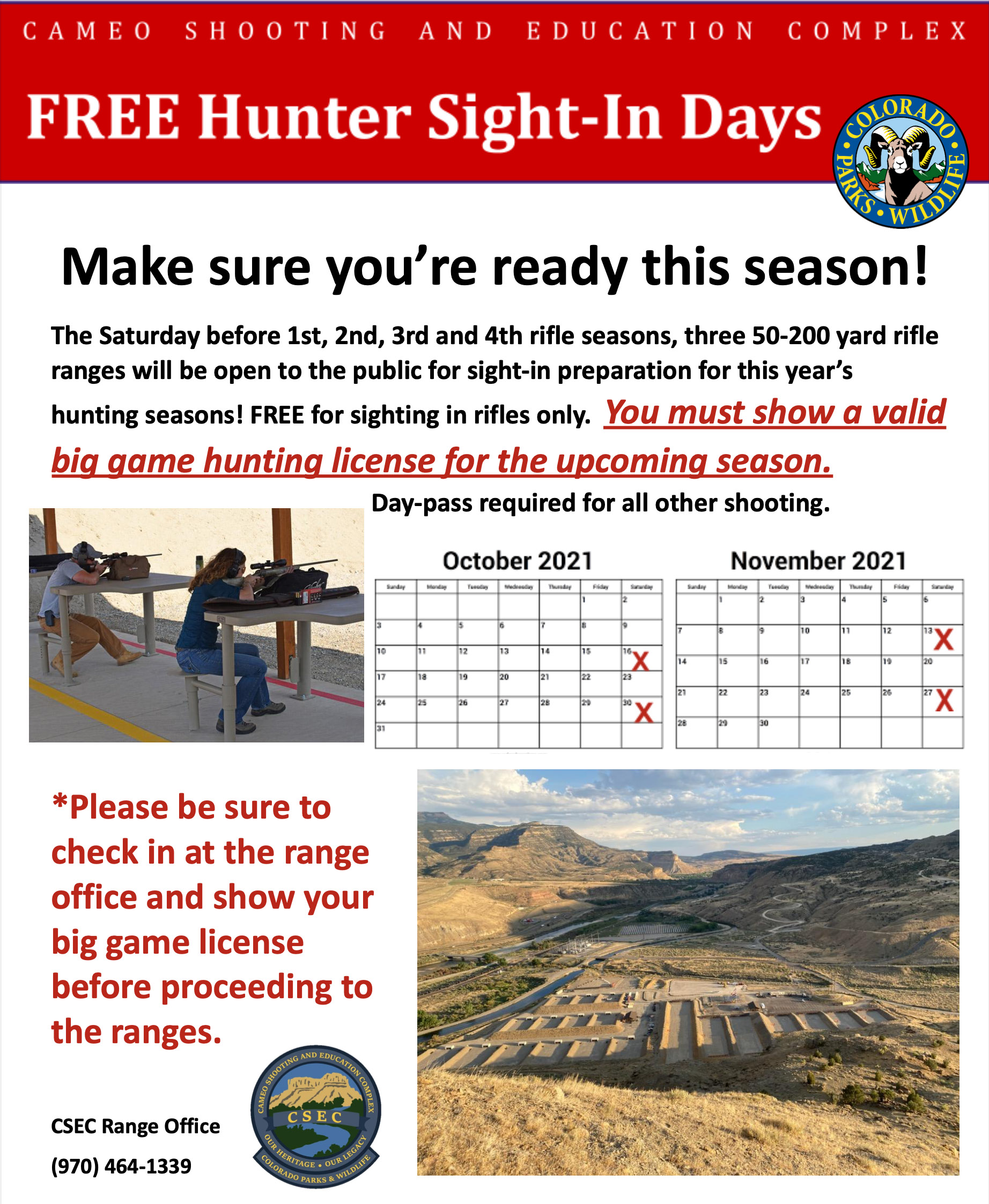 ---
Take a Look at the Future Plans for CSEC
September 16, 2021:  Check out the Future Developments page.
---
5 Stand is Opening on October 9th
September 16, 2021: 5 Stand will be opening October 9th 2021!!! We are starting slowly with 3 days a month and will expand from there.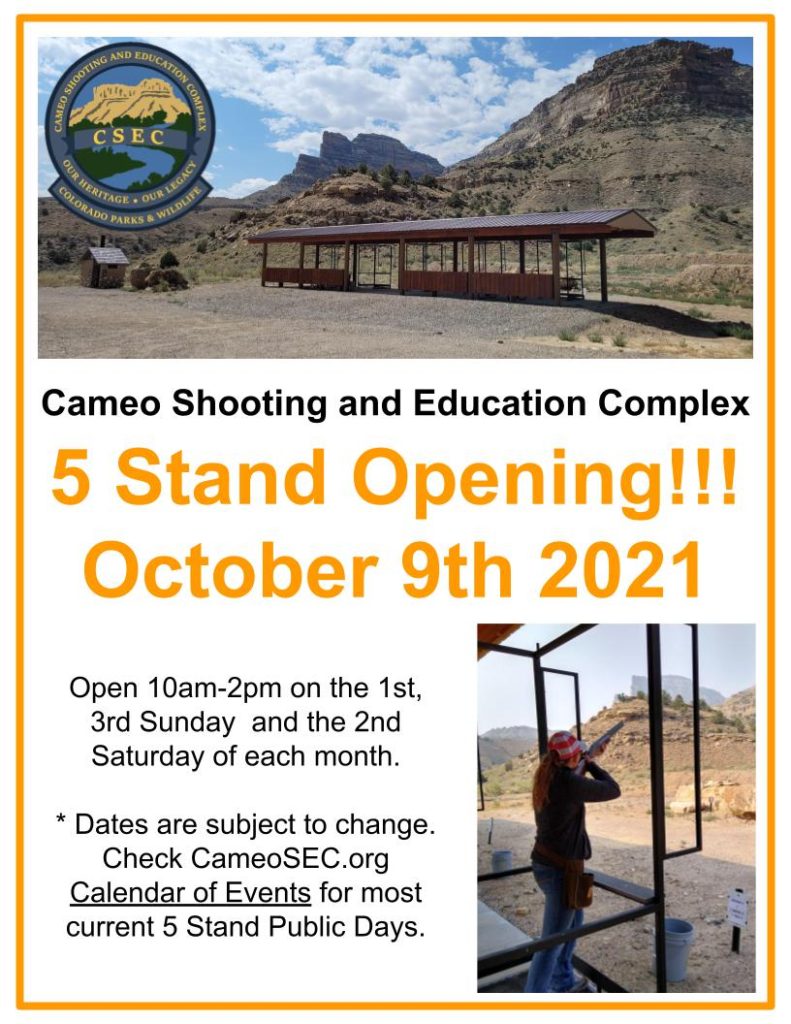 Check out the new 5 Stand Page.
---
Crosswind Precision to Hold Rifle Courses at CSEC
September 7, 2021: Crosswind Precision has two courses scheduled in the next few months at CSEC.
Long Range Precision 1 to be held on October 8th through the 10th. This class is the meat of the training at Crosswind Precision. In this 3-day class, you'll learn, practice, and develop the fundamentals of long-range marksmanship that will get you on target in one shot at extreme long distance. For more information, or to register for this course, click here.
Snipercraft to be held on November 5th through the 7th. This 3-day class combines the fundamental skills and techniques of our long-range marksmanship course with training and practice in the basics of camouflage, hide-building, stealth movement, and navigation, culminating in a live-fire exercise. For more information, or to register for this course, click here.
---
Check Out Our Updated Sporting Clays and 3D Archery Loop Pages
September 3, 2021: The Sporting Clays and 3D Archery Loop pages have been updated with maps and other info. Check them out!
---
Carry-Out Ammunition is Available at CSEC for a Limited Time
August 30, 2021: *For a limited time only!* Cameo has carry out ammo available calibers are .45, .380, and .38 special. 1 case per caliber per person per day. Call for information and availability 970-464-1339.
---
Michael Bane Visits COMPEXPO at CSEC
August 30, 2012: TV and Podcast personality Michael Bane visited COMPEXPO at CSEC this month and created a segment of his Triggered show, and also his weekly podcast, devoted to the event and the venue.
You can view the episode here.
You can listen to his CSEC podcast here.
---
Gunwerks is Presenting a Long Range Shooting Course at CSEC

July 28, 2021: On November 17th – 19th and again on November 21st – 23rd, Gunwerks will be holding Long Range Shooting Courses at CSEC.
The training experience will include a three day combined Level 1 (Foundation) and Level 2 (Development) course, teaching you everything you need to know about every aspect of long range shooting! With Gunwerks equipment and training, you will achieve more capability in less time than any other training in the world.
Gunwerks believes in a "building blocks" approach to training where each course builds upon the previous. Their Foundation, Development and Application Level courses (Level 1, 2 and 3) are broad based and will turn you into a well-rounded long range shooter and hunter.
In their Level 1 and Level 2 courses, they provide suppressed Magnus rifles in 6.5 Creedmoor and match grade ammunition. This is the perfect training platform with good long range ballistics and minimal recoil.
For more information, or to register for one of the classes, click here.
---
Progress Continues on the LRP Shooting Shelter
July 16, 2021: The LRP shooting shelter construction has progressed. The header beams are up and the firing line has been re-established, thanks to the efforts of CSEC staff members.
The final structure will measure 40′ x 80′ and will contain eight shooting benches, with provisions for prone firing. It will be enclosed on three sides to provide protection from the elements.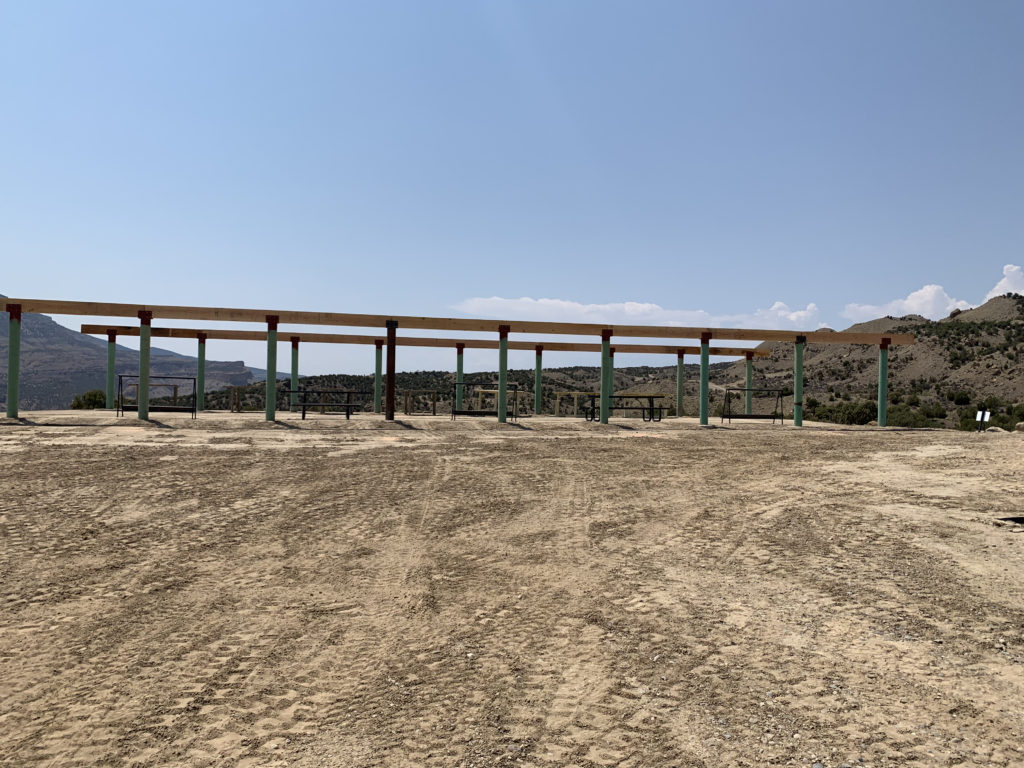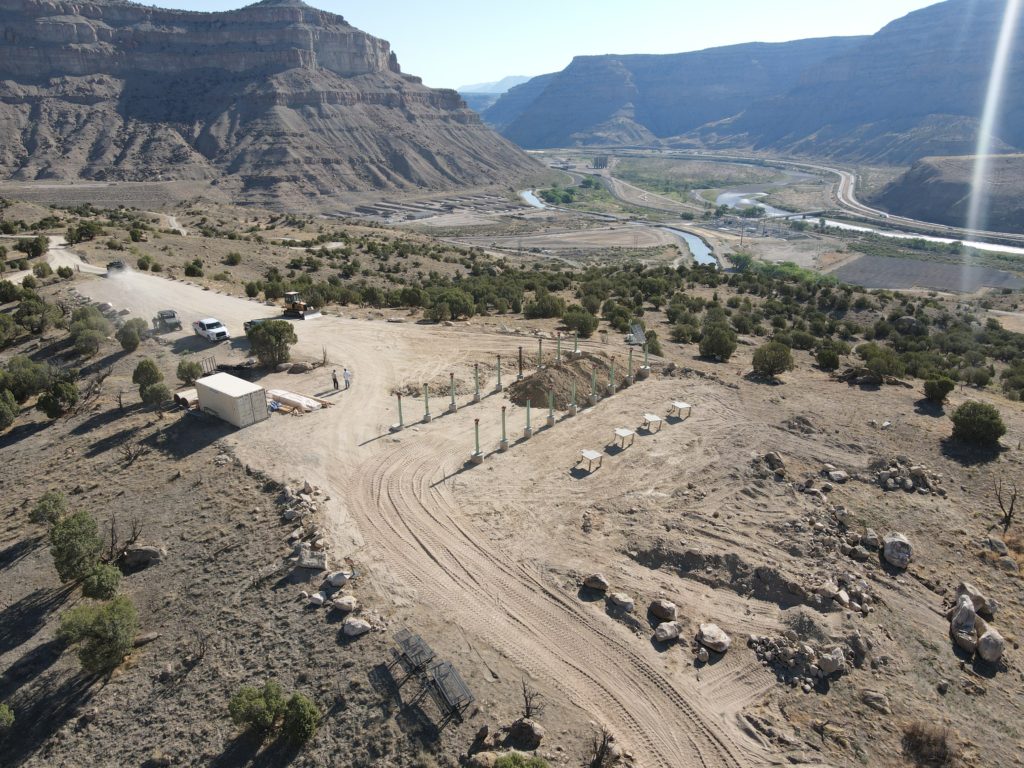 ---
Eight New Competition Shooting Bays Under Construction
July 6, 2021: Progress continues on the 8 new competition shooting bays This will bring the total number of shooting bays at CSEC to 28. The new bays are located on the left side of the entrance road, where the gate to the road leading up to the LRP and Archery loops is located. The 70′ x 135′ bays will be identical to the existing competition bays, with competitor shelters and WiFi access. The bays are being funded by a donation from the Action Pistol Group.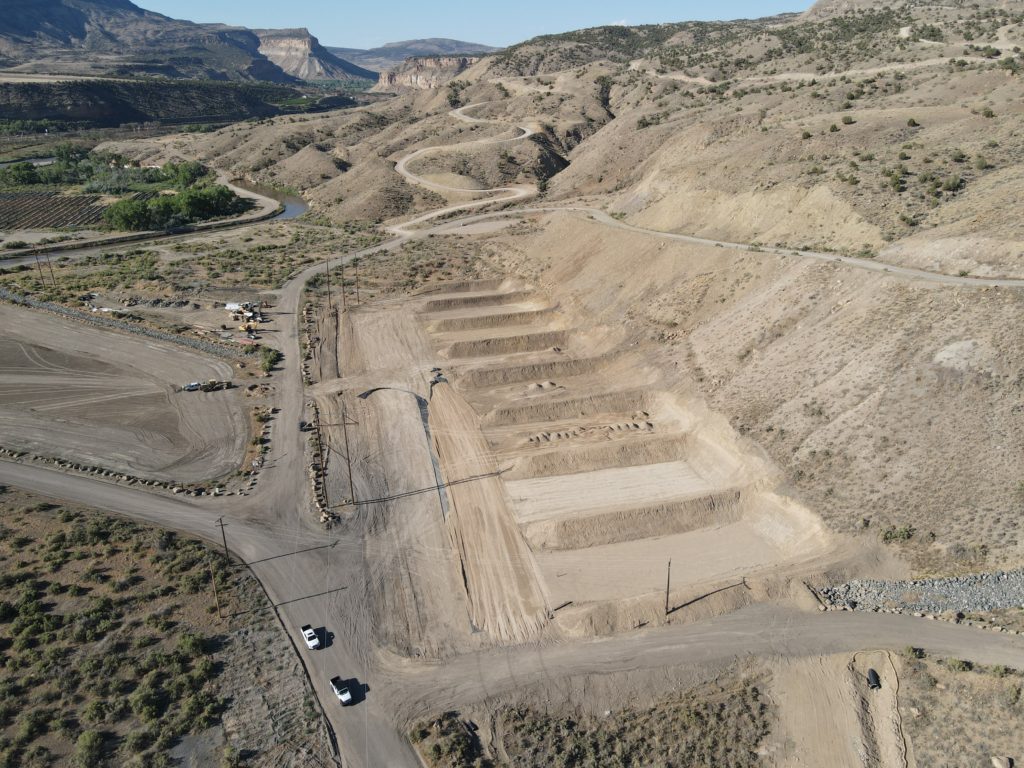 ---
The ESP Bighorn Classic Colorado State USPSA Championship was a Major Success
June 28, 2021: The 2021 Bighorn Classic Colorado State USPSA Championship was a major success. 241 shooters from across the country came to CSEC to compete over 2 days, shooting 19 stages (plus chrono) in absolutely perfect weather. The 2021 Colorado State Champions are:
Carry Optics – Henning Wallgren
Limited – Charlie Perez
Production – Christian Peterson
Single-Stack – Walt Proulx
PCC – Ted Nischan
Open – Ross Downs
Other notable awards:
1st Place Overall – KC Eusebio
2nd Place Overall – Justine Williams
3rd Place Overall – Nils Jonasson
1st Place Carry Optics – Nils Jonasson
2nd Place Carry Optics – Henning Wallgren
3rd Place Carry Optics – Richard Ingram
1st Place Limited – Gianni Giordano
2nd Place Limited -Kenny Terry
3rd Place Limited – Charlie Perez
1st Place Open – KC Eusebio
2nd Place Open – Eric Liu
3rd Place Open – Mike O'Leary
1st Place PCC – Justine Williams
2nd Place PCC – Brian Harrington
3rd Place PCC – Ted Nischan
1st Place Production – Jeff Cawthon
2nd Place Production – Jared Fox
3rd Place Production – Justin Lee
1st Place Single Stack – Jalise Williams
2nd Place Single Stack – Walt Proulx
3rd Place Single Stack – Peter Pres
High Junior – Jalise Williams
High Senior – Mel Rodero II
High Super Senior – Dave Benson
High Lady – Justine Williams
High Law Enforcement – James Ramos
High Military – Christopher Culpepper
The full list of scores is available on Practiscore. To see pictures and videos from this match, click here. Read the Shooting Sports USA Article. Congratulations to the winners, and thank you all involved for an exceptional match.
---
Koenig-Ruger Precision Rifle Competition was a Huge Success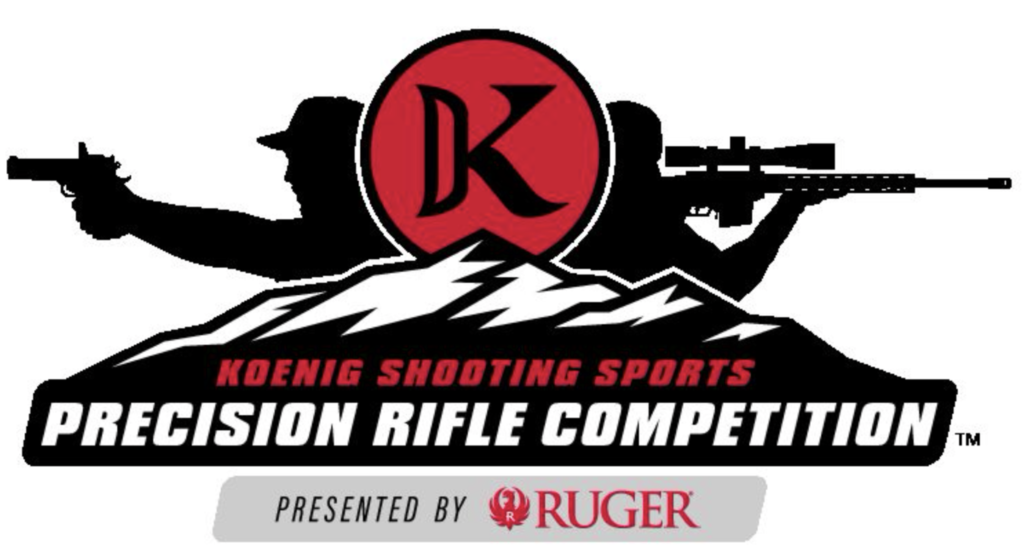 June 28, 2021: The Doug Koenig – Ruger Precision Rifle Competition hosted 86 competitors over two truly grueling days of temperatures near 100 degrees shooting 18 challenging stages spread throughout the Cameo facility. 81 competitors from as far away as Florida were treated to the beautiful Cameo scenery as they shot western-themed stages. Colorado Q, masters of the BBQ, catered the lunches both days, delivered to the shooters out on the range, as well as the BBQ picnic at Pavilion #2 on Sunday afternoon, after which the awards ceremony was held.  The event wound up with an exceedingly generous prize table, both for the competitors, as well as for the Cameo volunteers who came out in full force to support this match. Thanks to the major efforts of JT Tolle and his family, and The Water Store, competitors and staff were kept well hydrated throughout the match with ice-cold bottled water. The match results are listed here. You can see pictures from this match here. Stay tuned for an announcement for next year's match, because Doug Koenig and Keith Baker are coming back!
---
The 2021 Wilson Combat Rocky Mountain Regional IDPA Match Hosts 276 Competitors from around the United States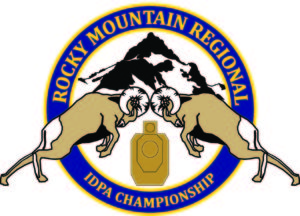 June 28, 2021: This year's Rocky Mountain Regional IDPA match had excellent attendance, with 276 shooters competing in the match. The Winners were:
1st Place Overall – Nils Jonasson
2nd Place Overall – Todd DeJong
3rd Place Overall – Shaun Gardener
1st Place BUG – Joseph Bawden
2nd Place BUG – Michael Coe
3rd Place BUG – Paul Munizzi
1st Place CCP – Austin Proulx
2nd Place CCP – Eric France
3rd Place CCP – Jay Koller
1st Place CDP – Glenn Shelby
2nd Place CDP – Rob Leatham
3rd Place CDP – Walt Proulx
1st Place CO – Nils Jonasson
2nd Place CO – Jeremy Story
3rd Place CO – Mike Seeklander
1st Place ESP – Kyle Schmidt
2nd Place ESP – Robert Krogh
3rd Place ESP – Pat Doyle
1st Place PCC – Todd DeJong
2nd Place PCC – Shaun Gardener
3rd Place PCC – Brandon Badger
1st Place SSP – Jakob Brophy
2nd Place SSP – Greg Martin
3rd Place SSP – Jared Phillips
1st Place REV – Matthew Krause
2nd Place REV – Fred Mowrey
3rd Place REV – Alan Reising
High Lady – Diana Driscoll
High Junior – Ryan Hern
High Senior – Todd DeJong
High Distinguished Senior – John France
High Industry – Nils Jonasson
High International – Michael Knehs
High Military – Joseph Bawden
High Law Enforcement – Jeremy Story
High Veteran – Shaun Gardener
The full match results are available here.
---
Gunsite is Coming to Cameo!
June 2 2021: On August 15th through 19th, Gunsite Academy will be holding a Long Range Rifle Course on the LRP at CSEC. The Colorado Long Range Rifle Course will be held over 5 days, requiring each student to bring 500 rounds of ammunition. Cost of the course is $1700. For more information, and to register for this course, click here.
---
The First CSEC Newsletter Has Been Sent
June 1, 2021: Be sure to sign up for the CSEC Newsletter.  The first issue has just been mailed out. Plans are to issue it seasonally. Sign up for the mailing list and get your copy in advance.
---
The 1st Annual Cameo Classic Sporting Clays Tournament to be held October 1st to the 3rd
May 12, 2021: The 1st Annual Cameo Classic Sporting Clays tournament will be held from October 1st through October 3rd on the sporting clays ranges at CSEC. For more information, or to register for this tournament, click here.
---
2021 US IDPA National Championship Coming to CSEC
April 16, 2021: On September 22nd throughSeptember 25th this year, the 2021 IDPA US National Championship will be held here at the Cameo Shooting and Education  Complex. This is one of the largest shooting events in the country and with 400 to 500 attendees, the largest competitive event ever to be held at CSEC. Click here for more information.
---
Expanded Public Days on the LRP
April 6, 2021: Starting on April 13th, the Long Range Precision (LRP) range will be open every Tuesday and Thursday, and on select weekend days, except when closed for special events. Please check the Calendar of Events if you are planning on making reservations for the LRP. Remember, reservations on the LRP must be scheduled at least 24 hours in advance.
---
Summer Hours are In Effect
March 12, 2021: The Cameo Shooting and Education Center started on summer hours on March 15th. CSEC is open from 7:00 AM until 7:00 PM.
Sporting Clays is open from 7:00 AM until 6:30 PM
The LRP is open on public days from 8:00 AM until 6:00 PM
---
We are Now Offering a Chronograph Service
November 28, 2020: Have a load for your rifle or pistol for which you want to know its actual velocity through your gun? CSEC is now offering a chronograph service. See the Chronograph Service page for more details.
---
It is Now Possible to Schedule Use of the Long Range Precision Course on a Non-Public Day
July 17,2020: Users wishing to use the LRP on days other than the scheduled public days may now do so. Scheduling must be done a week in advance to provide time to schedule a Range Safety Officer. The fee is $120 or $10 per shooter whichever is greater. Payment of at least $120 due upon scheduling . Scheduling is subject to availability of range and Range Safety Officers.  Call the Range Office at (970) 464-1339 to schedule.
---
LRP Master Challenge
May 5, 2020: Do you seek the ultimate long-rage and extreme long-range challenge? Come try the LRP Master Challenge. In this contest you will be required to get a hit on each and every target on the LRP range. 27 targets range from 100 to 2,003 yards. And that last target is an 18″x24″ IPSC torso. For more details, check out the LRP Master Challenge page.
---
Long Ranger Club
May 2, 2020: To celebrate the long-range and extreme long-range achievements of our shooters we have instituted the Long Ranger Club. Shooters achieving hits on select targets that are witnessed by a CSEC RSO or CSEC staff will be awarded a certificate as follows:
Gold – 2,000 yards
Silver – 1,760 yards (one mile)
Bronze – 1,000 yards
In addition, their achievement will be recorded and listed on the Long Ranger Club page for bragging rights.
---
 Fired brass available for sale at CSEC office
March 30, 2020: CSEC has fired range brass in 10 pound bags available at the range office. The brass is available in a number of pistol and rifle calibers. See the Range Office page for details.