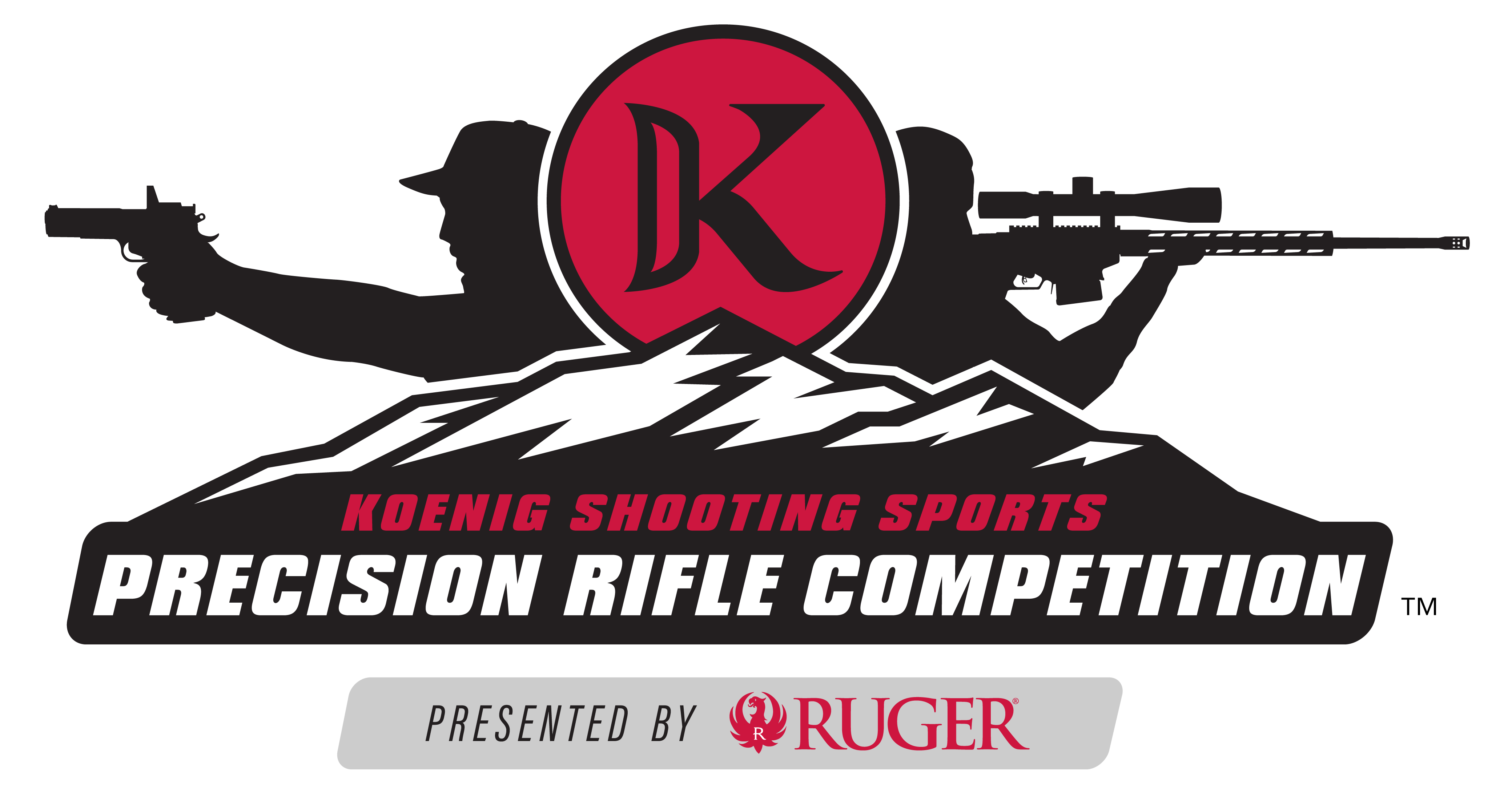 The Koenig-Ruger Precision Rifle Competition will also be an AG Cup Qualifying event open to any competitor chasing the series points. This match will be utilizing the 2,000-plus acres of canyons, cliffs and high desert terrain at the Terrain Park at the Cameo Shooting and Education Complex in Grand Junction Colorado. The weekend will consist of a 2-day long-range rifle competition preceded by an optional one-day "tune up", where competitors can train on the natural terrain props similar to the ones that will be utilized for the match, and confirm data out to 2000+ yards.
In association with the Precision Rifle Series and Title sponsor Sturm, Ruger & Co., the event draws those from across the country who wish to compete against the nation's best professionals, military operators, and the many new shooters who are just joining our discipline.
This will be a field-style event using all-natural terrain, steel animal-shaped targets engaged from practical, realistic shooting positions. Realistic timelines and No gimmicks should be expected at this event. The course of fire will be spread over approx. 3.5 miles of beautiful Mountains and Valleys. UTVs will be utilized to move through the COF. The tandem match directors of Keith Baker and Doug Koenig take pride in hosting a professional and efficient championship-style match. The course of fire tests and trains disciplines from across law enforcement, military, and practical marksman spectrums.
Competitors can expect engagements from 300-1200+ yards at an assortment of steel, reactive and automated moving targets. Target size will vary in difficulty based on the shooter's position, distance, props used and time allotted. Most stages will include "stressors", either time and/or movement. All scoring will be transparent and balanced in order to reward the most consistent shooters. The competition requires 200 rounds plus zero / tune-up ammo to complete the course of fire and is caliber restricted to 300 Win-Mag and below. The course of fire will be made public at the start of each competition.
Timeline
Tune-Up
April 8, 2022 – Tune-Up, Registration, and Zero Range Open
$40 upon arrival
9:00 am – Tune-up begins – Range open
3:00 pm – Tune-up complete – Range closed
9:00 – 5:00pm 100yd zero range
Koenig-Ruger Precision Rifle Competition
APRIL 9, 2022 – Match Day 1
645am – Welcome and safety briefing
7:15 am – Match starts
5:00 pm – Day 1 complete (Please plan to shoot up to 12 stages – Tentative to change)
APRIL 10, 2022 – Match Day 2
7:00 am – Day 2 starts
3:00 pm – Match ends
4:00 pm – Awards/Prize table
Tune-up
Competitors are invited to come in on Friday, the day before the match, for the Tune-up at Cameo Shooting and Education Complex (CSEC). Ranges for data confirmation and the chance for competitors to practice. All props on those ranges will be available for those shooters that want some additional training time. No shooter will be allowed to practice or have knowledge of any stage from the match. All competitors must sign in before shooting and be issued a wristband. COF books will be issued only after shooters are finished with the tune-up. Wrist bands will then be cut off and competitors will no longer be allowed to return to the firing lines. Tune-up hours are from 9 am to 3 pm on the Friday before the match. The cost for the tune-up is $40 upon arrival.
Registration
Registration is on Practiscore
All match payments are not refundable and under no circumstances can be transferred to a future match. Shooters should not register unless they intend to shoot the match. If a shooter desires to sell their slot, they must contact Keith Baker with a replacement name and email prior to 10 days before the tune-up day. Any exchanges past this date will not be permitted.
Squads will be done on Practiscore. Shooters will be approved to squad 3 weeks prior to the match. A reminder email will be sent prior to. Shooters must enter their class, division, and/or categories during squad sign-up. If you do not enter any information it will default to Open division and no class or category. PRS member classifications can be found on your profile. If you are not a PRS member, do not select a class.
Additional info on the match can be found on the PRS website.
Rules
The PRS Rulebook may be found here.
Local Lodging:
Search Hotels in Grand Junction Colorado (approx. 20 minutes from CSEC)
Additional lodging (hotels, Airbnb, camping) – can be found here.
Airports:
Grand Junction Airport (Approx. 20 minutes from CSEC)
Montrose Airport (Approx. 1 hour 20 minutes from CSEC)

American
Jet Blue
Southwest
United

Denver airport (approx. 4 hrs and very reasonable flights)
Call or Text Keith Baker with any questions. 330.808.1169
Match Sponsors: