Sporting Clays Courses Are Open!
Are you ready to try the sport that some people say is "like golf with guns?" Colorado Parks and Wildlife's Cameo Shooting and Education Complex (CSEC) has two new sporting clays courses that are now open to the public.
These courses were crafted by legendary designer Neil Chadwick, who was inducted into the National Sporting Clays Association Hall of Fame in 2016. Chadwick and equipment guru Corey Howell of Howell Shooting Supplies thoughtfully laid out the two courses to challenge all levels of shooters. The South Course has 15 shooting stations, while the North Course has eight stations. Each station features trap shooting launchers which are hidden by the rugged terrain at Cameo making for an exciting outing for shotgunners from around the world.
The sporting clays course cost is 40 cents per clay (plus tax) or 30 cents per clay for annual pass holders.
Reservations are not currently needed and courses are available on a first-come-first-served basis. Side-by-side OHVs which seat six people are available to rent for $30 per day. Shooters will need to bring their own shotguns! You may bring your own ammunition (7 1/2 or smaller shot, 2 3/4 inch shells – no magnums) or purchase 12, 20, or 28 gauge in the range office, while supplies last. Full Sporting Clays Range Rules are available here.
Sporting Clays Hours
Close an hour earlier than regular business hours to allow for reloading clays.
Summer Hours: 7:00 am – 6:30 pm
Winter hours: 8:00 am – 3:30 pm
"Show Me" Targets and Breakage Policy
Our clays are part of a statewide retail system, we are not at liberty to provide free "show me" clays or breakage reimbursement. Based on the quality of our courses and a pricing comparison with other top quality ranges, we have included these costs in the per/bird pricing and feel that it is comparable or less than others. If you experience excessive breakage with a particular thrower, please contact the office at (970) 464-1339 or let our on site range staff know. We pride ourselves in correcting thrower malfunctions.
Sporting Clays General Rules
All shooters

must

check-in at CSEC Range Office before going to any shotgun course.

All shooters

must

check-out when finished.

There is no charge for non-shooting spectators.

Hunting is prohibited on CSEC Property, all wildlife laws will be enforced.

NO DOGS/PETS  allowed on CSEC Property except by CSEC special use permit.

All UTV-ATV and foot travel must stay on roads and cart paths. Be sure to leave room for others passing through.

After shooting each station, you are

required

to pick up your shotshell hulls and trash and place them into the correct marked containers.

Smoking in designated areas ONLY. (Located near shipping containers)

Speed limit on cart paths

15 MPH.
Safety Rules
Eye and Ear protection required for ALL shooters and spectators at all times. (spares are available in the Range Office)

No Shooting of Pistols or Rifles allowed on the clays ranges – Zero Tolerance Policy will be strictly enforced.

Pointing or allowing a firearm to be pointed (whether loaded or not) at or near another person will result in immediate termination of shooting privileges for the day. Repeat offenders may be banned permanently from CSEC activities.

No going forward of the shooting stands at any time for any reason (call staff to inform of malfunctions or excessive clay breakage 970-464-1339).

Load and unload firearms inside of shooting stands only.

 Firearms must be completely unloaded between shooting positions.

No more than two shells loaded per shotgun at any time.

No shot sizes larger than 7 ½, shells larger than 2 ¾" or loads exceeding 1 ⅛ oz.

Firearm barrel length must be a minimum of 18" and have a buttstock.

 

At all times

when not in the stand and actively engaging targets: 

All Semi-Auto and Pump Action Shotguns must have actions open with the barrel pointed safely straight up.

Break Actions may be carried over the shoulder or forearm with the barrel pointed safely forward and the action open.

Any firearm carried on a UTV/ATV, must be secured to the vehicle or in a hard case.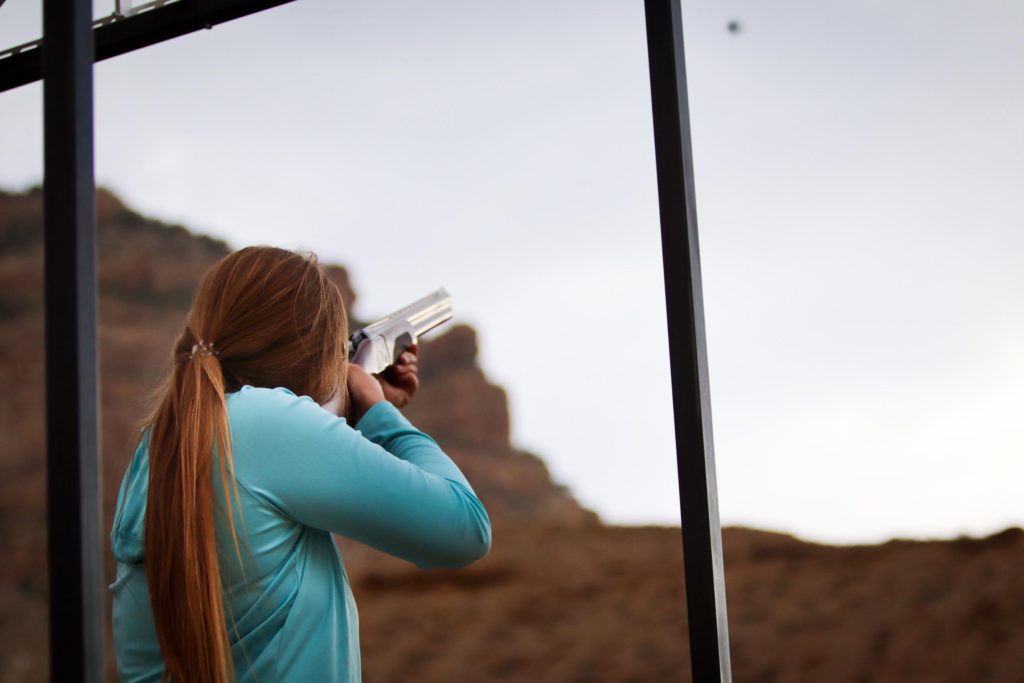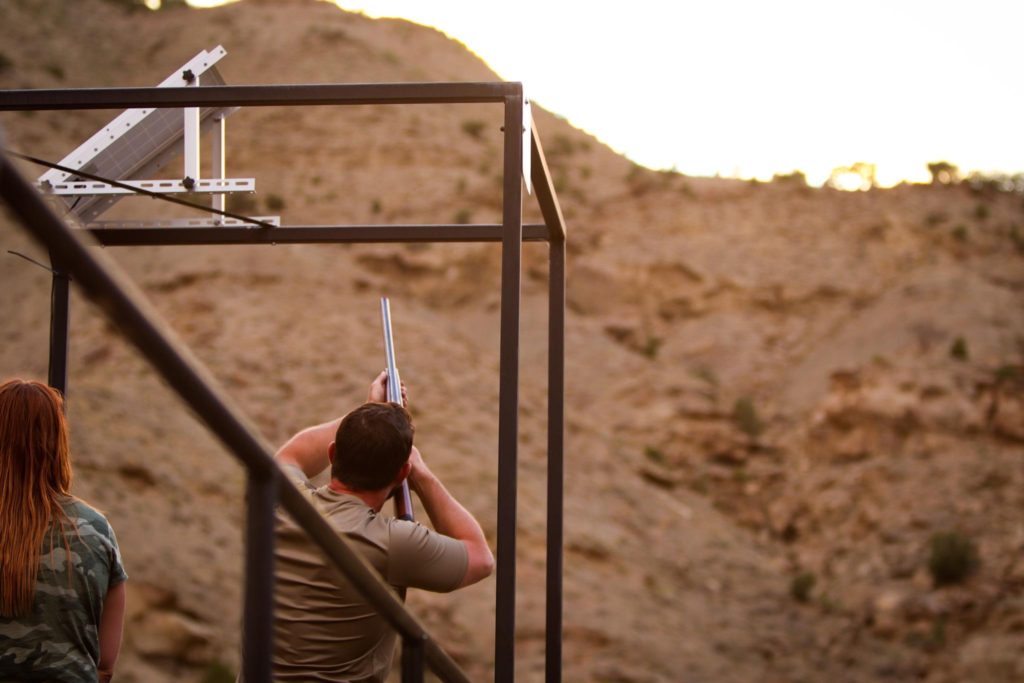 First Shots
(Click on the image for a full-size view)